Updated 06/05/2016
No Alibi Rally 2016
Results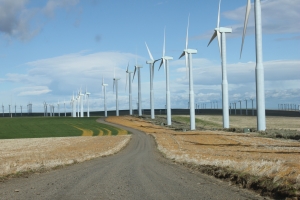 The 2016 No Alibi TSD Rally is a two-day rally that will explore Central and Eastern Washington & Northeast Oregon. This is the 17th annual running of this event, and it will feature some favorite sections from past years as well as some new finds. The event will start Saturday morning in Kennewick, return to the same for Saturday evening, and end in Prosser. You'll see some of the area's best gravel back byways and some quiet paved ones. No Alibi's scored sections are primarily smooth gravel roads and are suitable for any vehicle.
Date: June 4-5, 2016
Rallymaster: Mark Nolte
Registrar: Eric Horst
Entry Fee: $175 event, $20/person Saturday dinner.
Registration: Registration is Closed
Classes: Unlimited, Equipped, Seat-Of-Pants, Novice.
General Instructions: No Alibi will use the Rainier Auto Sports Club Touring General Instructions (PDF format) available in Rally Reference along with Supplemental General Instructions specific to this event. Please be familiar with the definitions of your selected class. Supplemental Instructions may change at any time until provisional start order is posted on June 2.
Start Order: this is the Provisional Start Order
Friday Night Social: The Red Lion Nomad Lounge has extended a special beer and appetizer offer to us. You can relax and socialize on-site. See the Nomad Lounge Flier (pdf) for details.
Start and Overnight: Kennewick, WA. We have negotiated a discounted room rate at the Columbia Center Red Lion of $102 plus applicable taxes. This rate will be available through May 13. Use rate code RASC0603 on the Red Lion web site. Or call their reservation line at 800-REDLION (733-5466) and let them know you are with a group on June 3, 2016. Lodging options can fill quickly in the area; we strongly encourage making a reservation early.
Saturday Night Social: We will be returning to the Grillmaster again this year for a BBQ meal. Seating will be outdoors and the weather should be fine. No bar will be available, you'll have to BYOB, options will be indicated in the route book. Soft drinks and water will be provided. If there are special dietary needs, they can be accommodated but you must contact the Rallymaster. The banquet dinner is optional, and is an additional $20 per person which should be paid at registration time to guarantee a spot. This banquet is a great opportunity to relax, recount the day, tell old lies or make up new ones. Don't miss it!
Finish Location: Prosser, WA
Schedule (subject to change):
Saturday, June 4
0830 Late registration and event check-in, in parking lot in front of Red Lion
0915 Novice meeting
0930 Driver meeting
1001 First car out
1830 First car arrives Kennewick Red Lion, check in at MTC
1900 BBQ dinner
Sunday, June 5
0845 Driver meeting
0900 First car out
1530 Finish location Prosser, WA