Updated 05/08/2022
No Alibi Rally 2022
Date: June 11-12, 2022
Rallymaster: Ed Millman
Registrar: Eric Horst
Entry Fee: $250 per car pre-paid entry. Extra route book $15.
Registration:

Classes: Unlimited, Equipped, Seat-Of-Pants, Novice.
General Instructions: No Alibi will use the Rainier Auto Sports Club Touring General Instructions (PDF format) available in Rally Reference along with Supplemental General Instructions specific to this event. Please be familiar with the definitions of your selected class. Supplemental Instructions may change at any time until provisional start order is posted on June 8.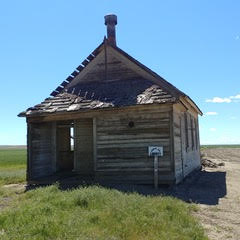 The Competition: see the entry list.
Start and overnight: Pendleton, OR. Red Lion Hotel, 343 SE Nye Avenue.
Accomodations: Red Lion Hotel Pendleton, 541-276-6111. Mention "No Alibi Rally" for group rate Friday and Saturday, $130/night 2 queen beds.
Finish Location: Pendleton, OR. Shari's Restaurant.
Schedule (subject to change):
Wednesday June 8
Start order posted. Richta event login information sent.

Friday June 10
Informal social hour Red Lion lounge and Restaurant

Saturday, June 11
TBD Event check-in
TBD Novice meeting
TBD Driver meeting
TBD First car out
TBD First car arrives Pendleton Red Lion, check in at MTC
TBD Saturday Night social at Shari's Restaurant

Sunday, June 12
TBD Driver meeting (if needed)
TBD First car out
TBD Finish Pendleton, OR